Sample Timeline of Phased Implementation
Why You Should Think About Enrollment in July
Schools searching for a new student information system should target enrollment as a strategic time to launch a new system. A phased implementation helps your school get familiar with the new software, allows you to focus on other departments during the spring and summer, and ensures you'll be ready to launch academics in time for the next school year.
Example Implementation Timeline:
Leading with Enrollment
Curious what this could look like? This timeline gives you a roadmap.
Additional Resources on Transitioning Your SIS
Includes example timelines and RFPs, webinars, and much more.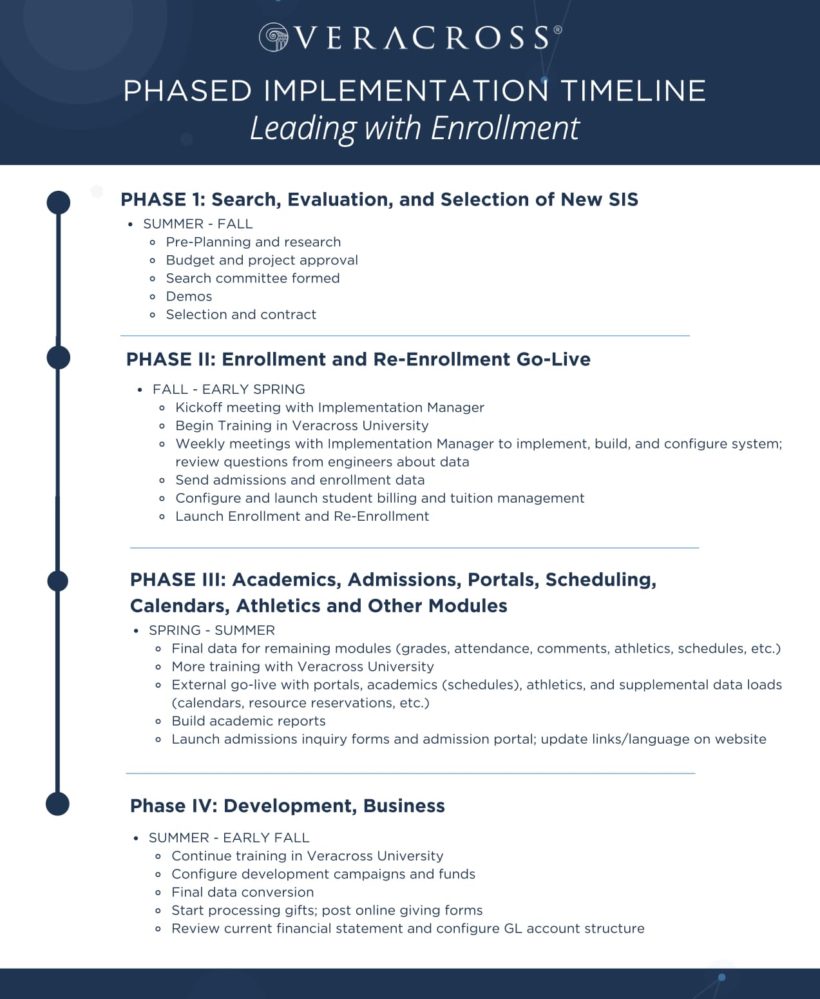 Looking to kickstart your search for a new SIS?
Check out our "Transitioning Your SIS Toolkit" for tips and best practices.