Making connections with new families through a friendly user interface
According to a recent survey, 88% of schools said a user-friendly interface was the most important consideration for purchasing software. In an age where much of a family's first impression of a school come from online experiences, thoughtful consideration to the design and creation of a successful user interface is crucial to recruiting and retaining new families.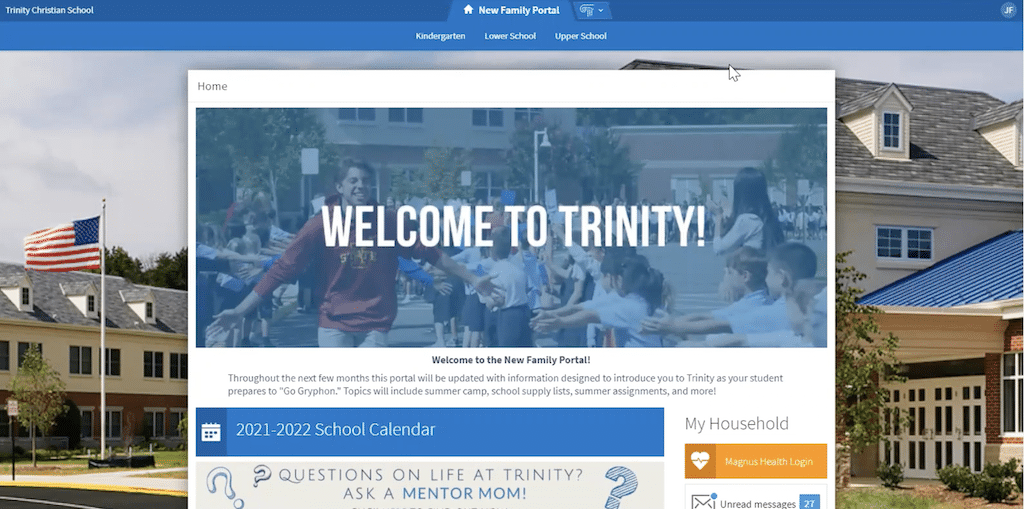 This easy-to-use user interface was exactly what Trinity Christian School (TCS), a K-12 Independent Christian school serving Northern Virginia, had in mind when they redesigned their New Family Portal in 2020. As they developed their enrollment strategy, they realized the importance of those initial first touches, and the value of presenting families with "exclusive" content reserved for members of the community.
In a year with record enrollment and in-person Covid limitations, the New Family Portal allowed us to connect with new families, provide them timely and dynamic information, and ensure that they felt part of our community from the moment that they enrolled their child.Jennifer Fletcher, Dean of Enrollment, Trinity Christian School
This need took on greater importance as the pandemic forced them to consider not only how to effectively communicate to new families, but also welcome them into their community virtually.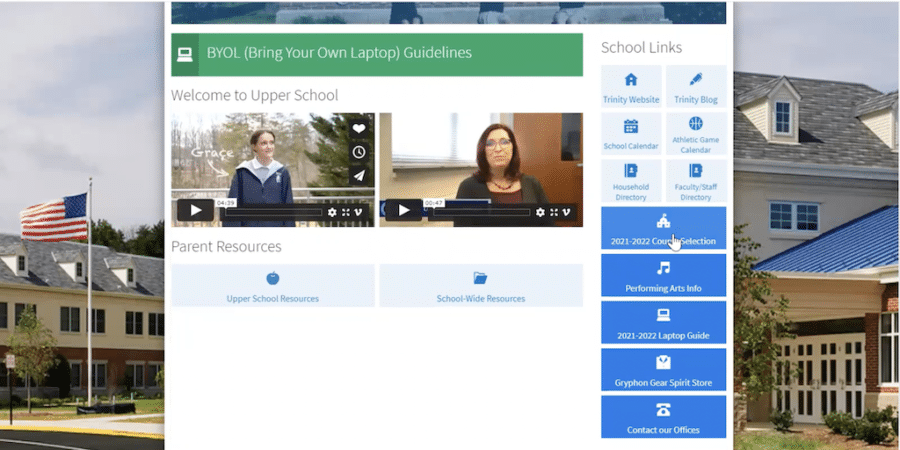 The New Family Portal became the gateway, or middle ground, as Jennifer Fletcher called it, between the application process and the start of school. They used it in such a way to onboard their families into not just the Trinity culture, but also made it easy to find critical information and complete essential tasks. This approach simplified and streamlined the onboarding process and all but eliminated questions from parents on how to complete required "to do's."
Trinity was also able to provide continuity from the New Family Portal to the current parent and current student portals. By mirroring the branding, layout, and workflows in each Veracross portal—from the admissions experience through the new family and to parent and student portals—the school was able to present consistent, user-friendly digital communities at each critical stage of a family's relationship to the school. Perhaps most importantly, families only needed one username and password to access each portal and were able to complete each step of enrollment, from applying, to signing their contract, to paying tuition, to accessing their class schedule for the new term.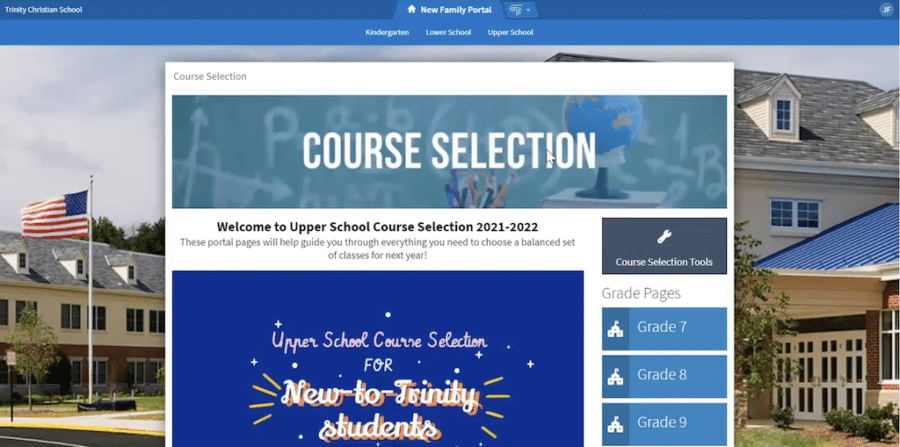 Designing with the end user in mind does not have to be a complicated process, but it is one that should be given careful consideration and planning. Your student information system and community portals should allow you the flexibility to design to different users' needs and create an interface that is easy to navigate. It can establish the crucial first steps to families' decisions to enroll and re-enroll at schools.
In the fall of 2021, Trinity Christian School was one of five schools that received an award from Veracross for their portal design. Click here to see more award-winning portals.
To see how Catlin Gabel School and Temple Beth Am Day School created their new family portal, click here.