Veracross Academics & Student Life
Private School Student Information System
Veracross Academics and Student Life is at the core of the Veracross Student Information System and provides teachers, administrators, parents, and students resources to successfully manage all aspects of campus life.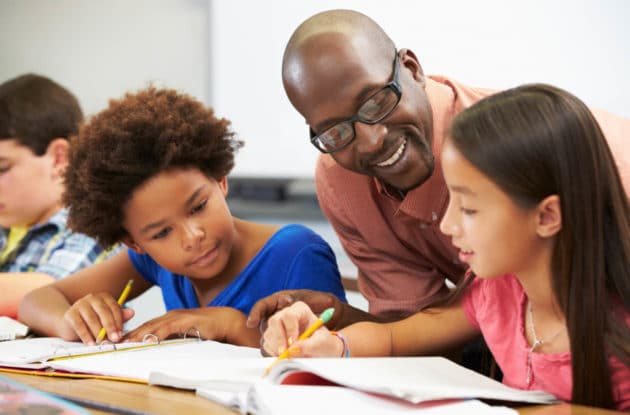 Organize the essentials to learning
Whether teacher or student, the Veracross Student Information System serves as one solution for your whole community by simplifying teacher workflows, increasing accessibility to reports and documents, and enabling clear communication between families and schools.
A single, user-friendly interface
Equip your teachers with one online web-based portal to plan lessons, submit attendance, record student behavior, and enter assignments and grades.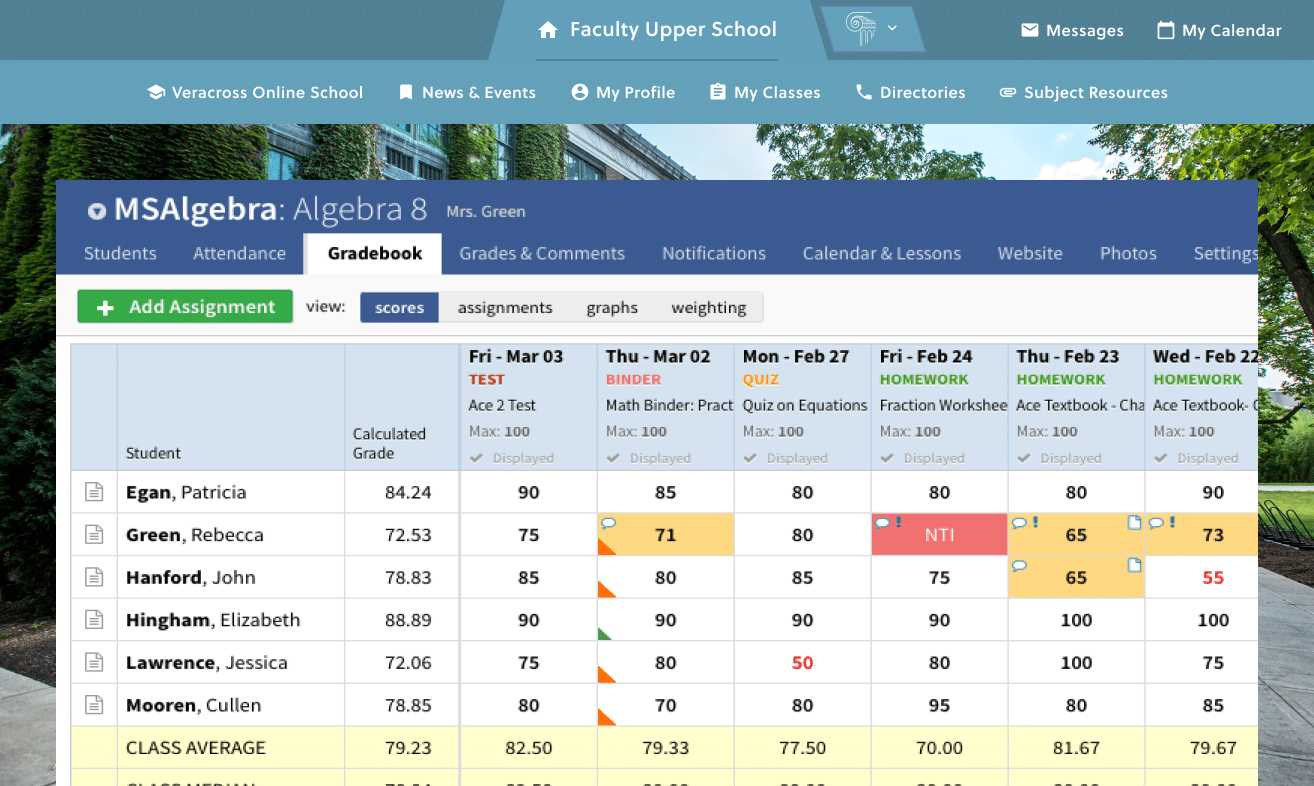 Flexible reports
Veracross gives K12 private schools all the tools they need to build report cards, progress reports, and transcripts. Easily incorporate school logos, customized text, and other branded elements.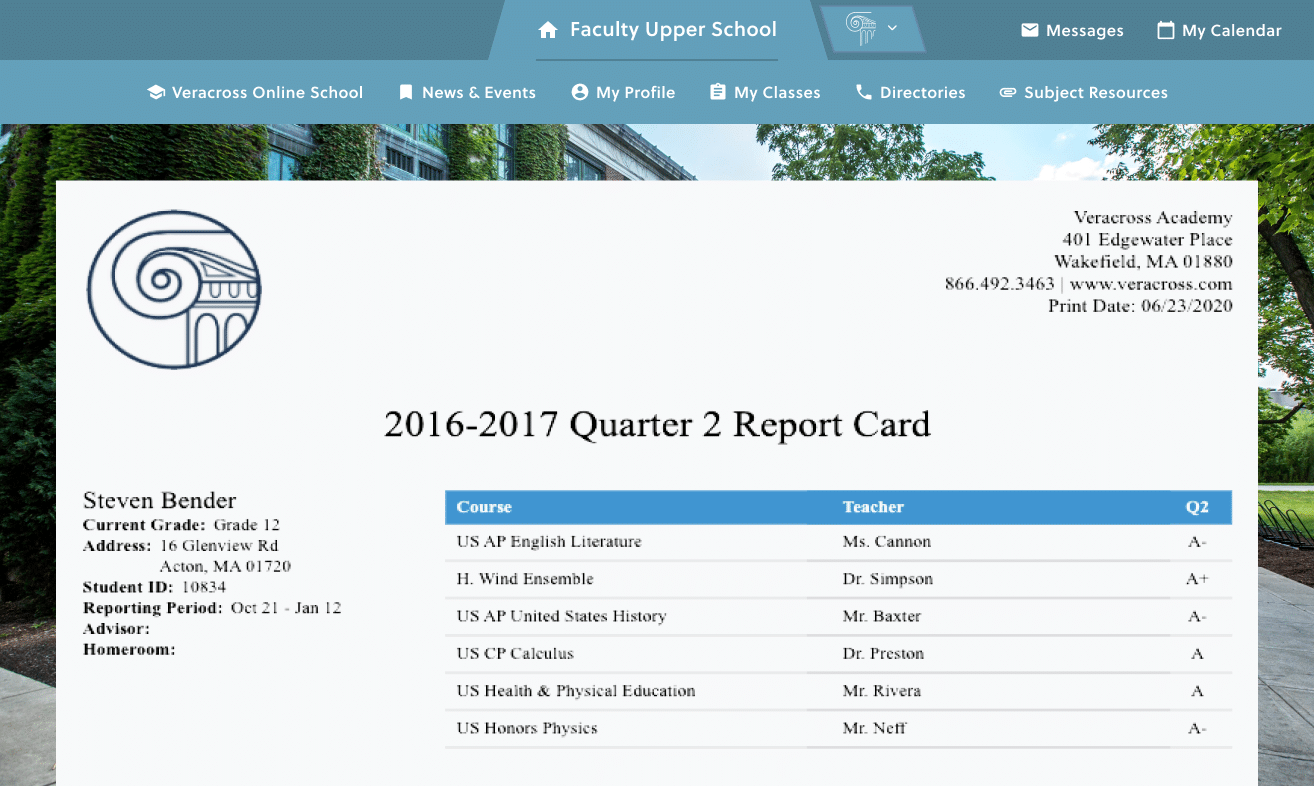 Configurable grading systems
Veracross Academics accommodates various approaches to grading. Configure grading periods, GPA, honor roll, and more to meet your school's unique needs.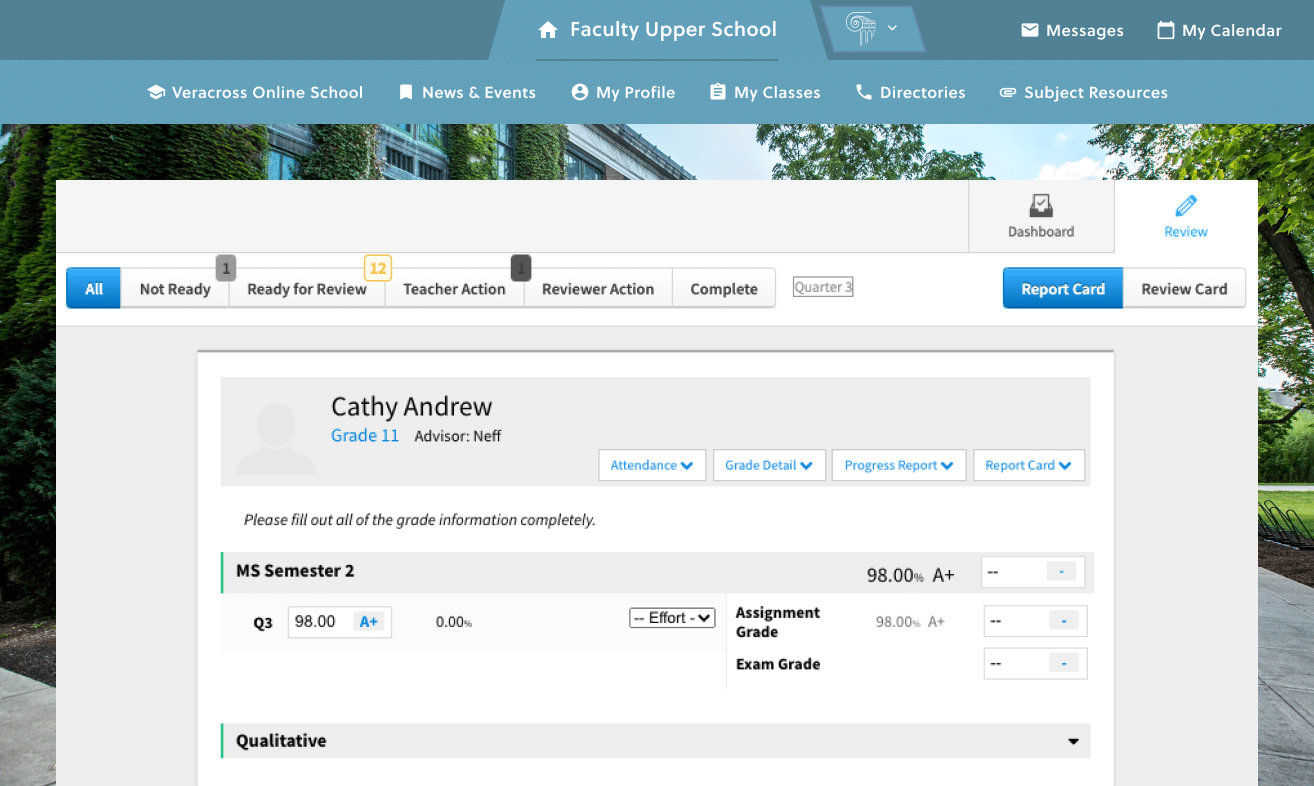 Powerful tools to simplify scheduling
Whether you're building the full schedule for the year or managing class enrollments for a single student, Veracross provides the features you need to make scheduling as seamless as possible.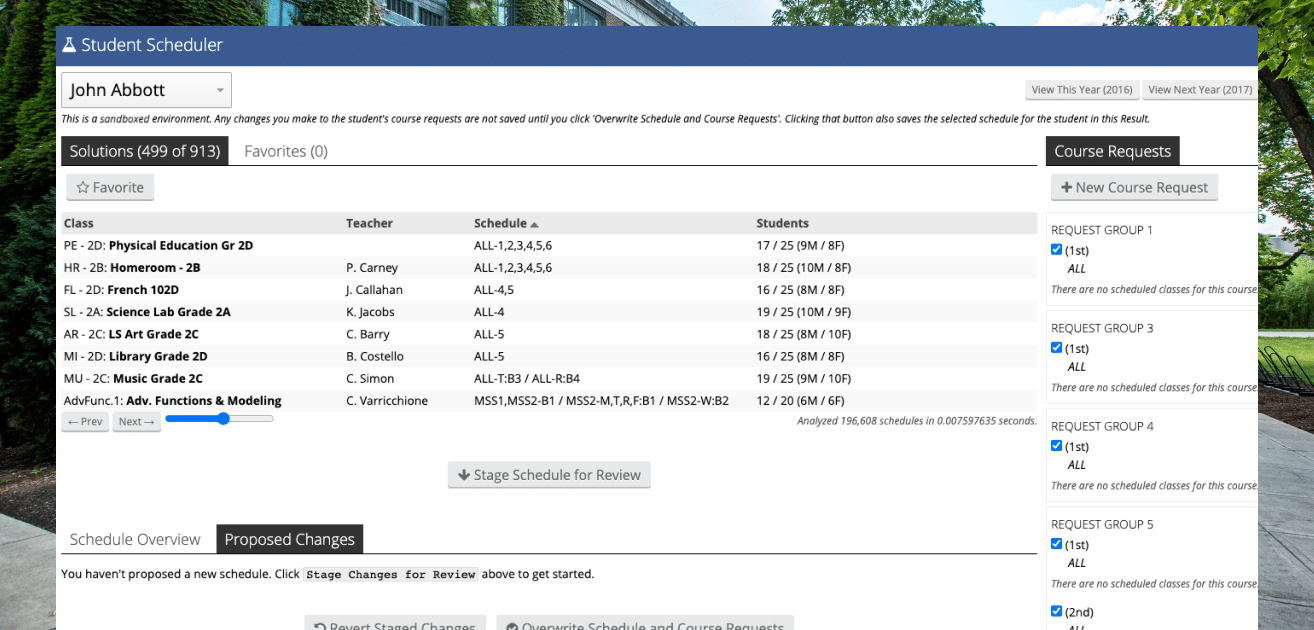 Comprehensive features, one solution
Connect with us to learn how you can streamline workflows for faculty and students.
Learning Management System 

Academics Reports  

Parent and Student Portals 

Attendance and Behavior 

Student Emergency Information 

Assignment Dropbox 

Grades and Comment Review  

Team and Athletic Schedule Management  
Veracross has improved our workflows tremendously.

Beth Fitzsimmons

Registrar, Loomis Chaffee School

700+
Students at Loomis Chaffee rely on the power of Veracross
We are so fortunate to have the Veracross system so we are able to stay in touch with our students, parents and each other either remotely or in person.

Carla Sampuda

Registrar, Lausanne Collegiate School

800+
Students rely on the power of Veracross
We had to go to remote learning for two weeks and Veracross was a lifesaver.

Kim Miller

Assistant Head of School, Providence Christian School, Seoul Korea

All your data, under one umbrella
Veracross integrates with leading Student Learning Management Systems and serves as the master database while enabling additional tools that support your students' learning.


One platform for all your needs