Veracross Development
Fundraising Software for Private Schools
With fundraising tools designed specifically for independent schools, Veracross Development transforms donor management.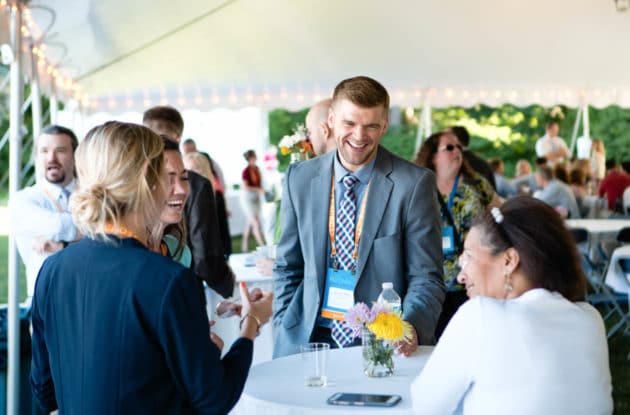 Take your fundraising to the next level
Whether managing your Annual Fund or planning your next campaign, Veracross has the complete school fundraising software solution your development office needs to thrive. Easily communicate with alumni and donors, report to the board, enter gifts, and more.
One comprehensive framework
Veracross's CRM lays the groundwork for your fundraising operations, enabling you to store and prioritize key research metrics, build out your solicitation strategy, develop targeted proposals, and convert prospects into donors.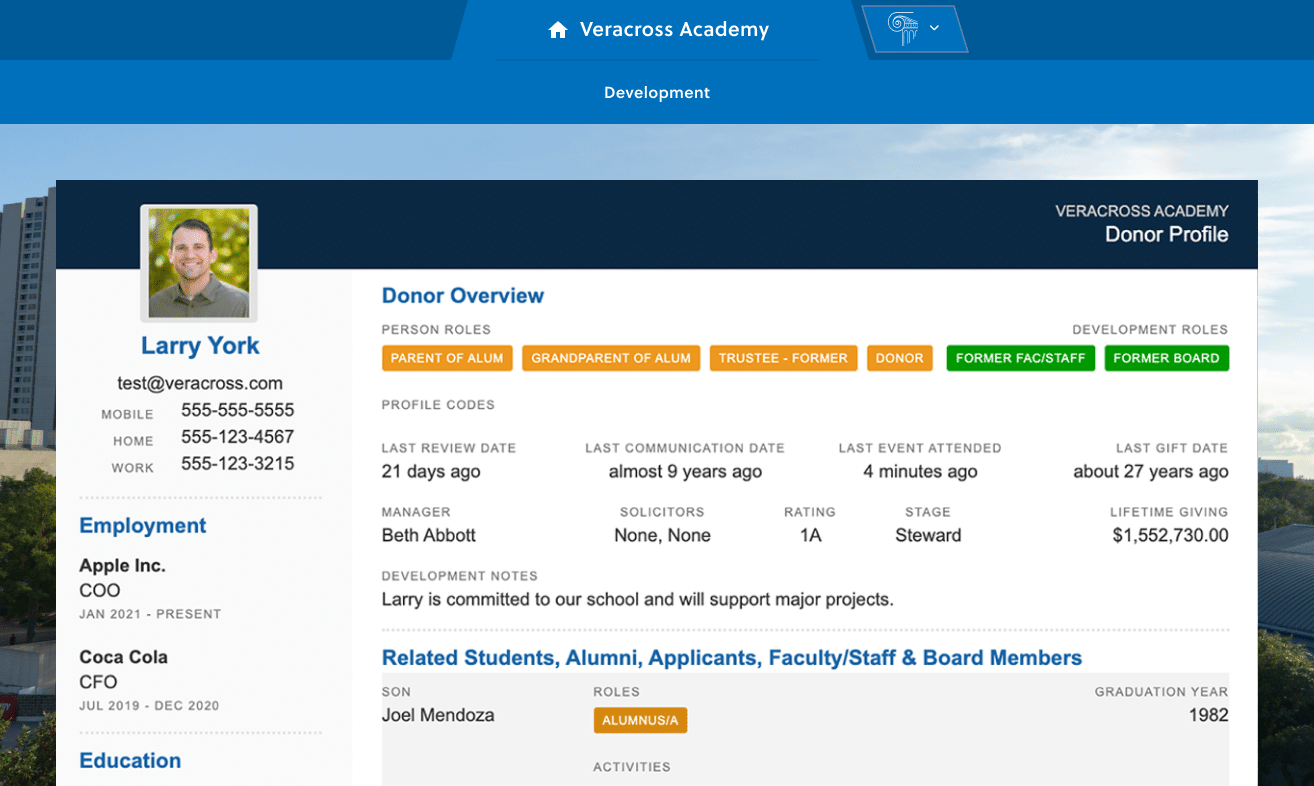 Data-driven communications
With a single, integrated database, Veracross enables data to flow seamlessly into beautifully designed, tailored email messages. Send targeted communications, incorporate personalized salutations, and easily merge fields.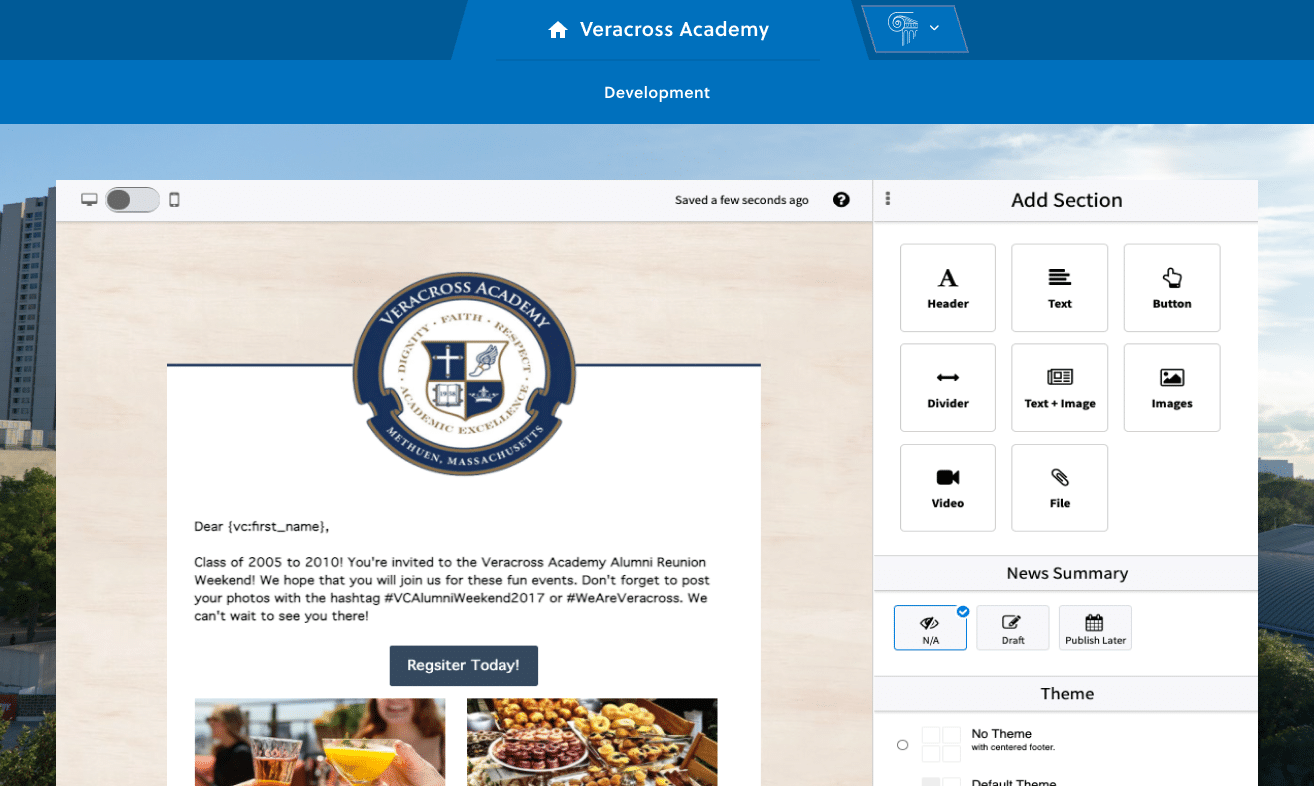 One tool for every planning need
Organize your fundraisers from start to finish through Veracross—plan your event, streamline registrations, track ticket sales, and produce post-event reports to drive fundraising.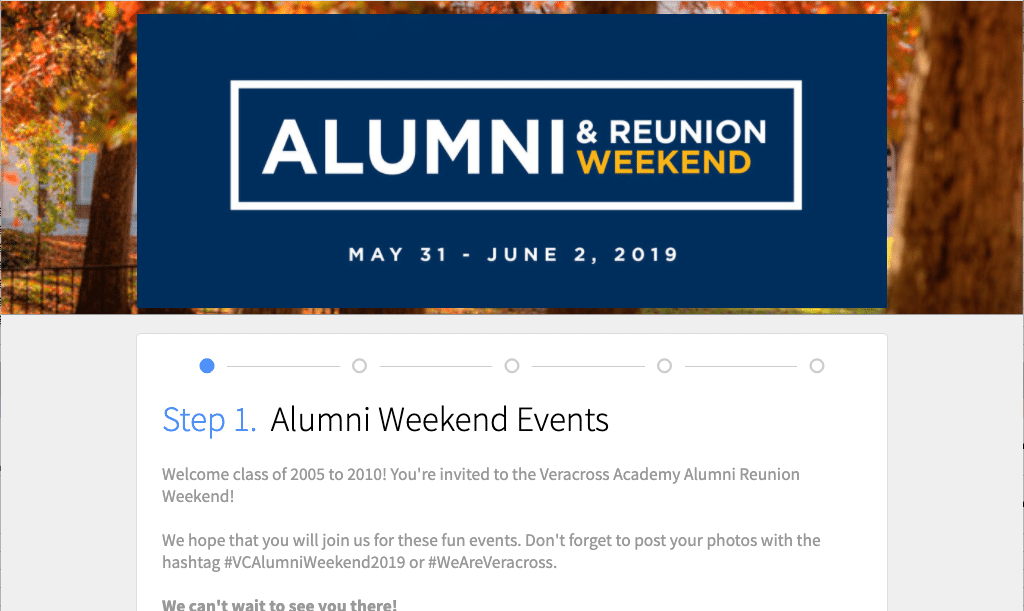 Let your data tell the story
Whether updating your CFO, preparing for a board meeting, or building your annual report, integrate development and financial data to produce the most up-to-date information for any constituent group.
Automate time-consuming tasks
Veracross streamlines time-consuming data entry, freeing you to spend more time with donors.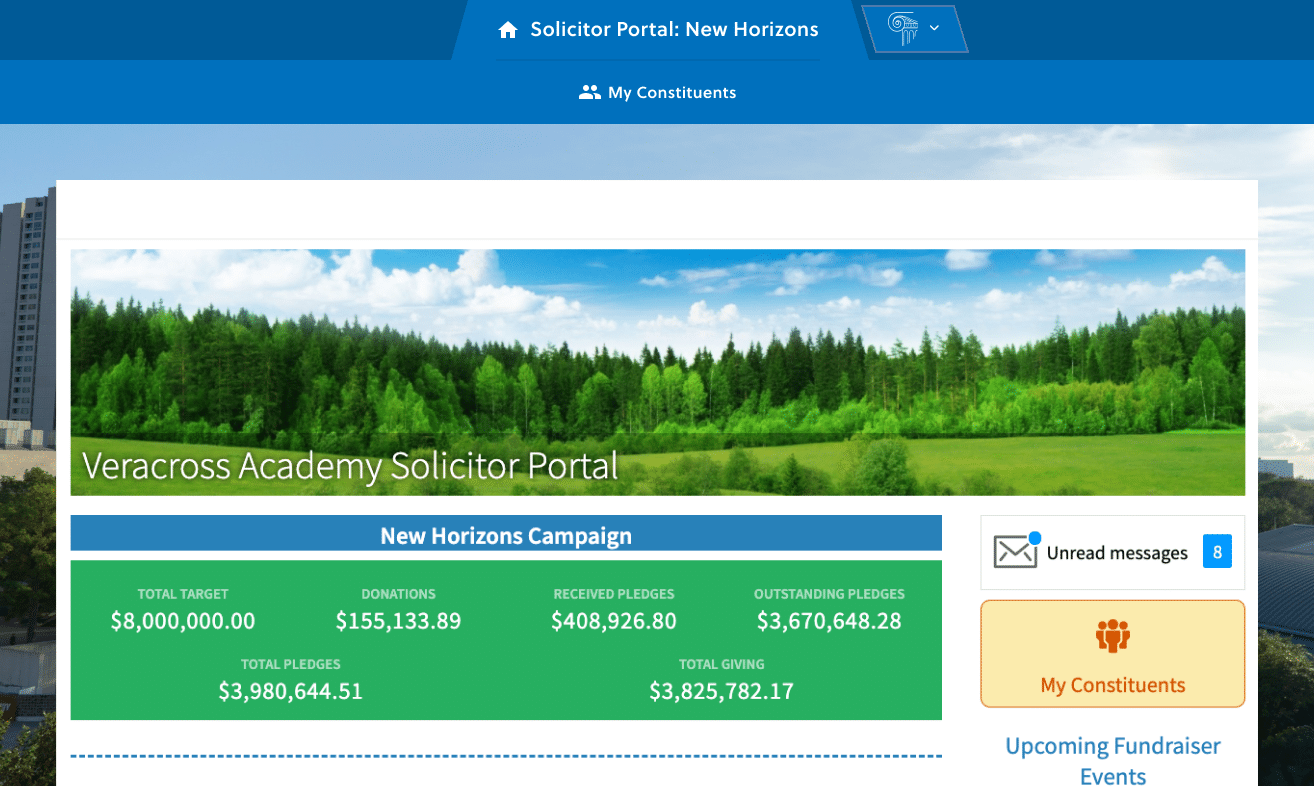 Comprehensive features, one software solution
Connect with us to learn more about how you can upgrade your development efforts.
Campaign Management and Reporting

Donor Management and Communication

Gift Entry

Alumni Portal

Online Giving Forms

Acknowledgments

Volunteer Management
I've used Veracross for the past 11 years for everything from posting gifts and running acknowledgements and receipts to building complex financial and analytical reports. Veracross is essential to our office's daily workflows!

Andrea Reyna

Gift Records Manager, The Kinkaid School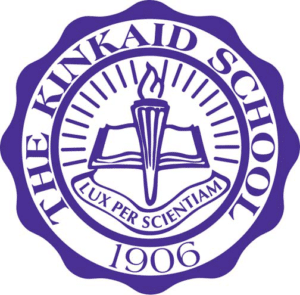 15 years
Kinkaid has relied on Veracross for Fundraising
It's a gold mine to know all the kids who had a specific history teacher; it's like infinity group fundraising; it's bigger than Ravenscroft, it's about how a relationship with a teacher helped them.

Phil Higginson

Associate Head of School for Philanthropy, Ravenscroft School
1200+
Students at Ravenscroft rely on the power of Veracross
One single record, in one system
The power of integration means that every constituent has one, up-to-date record—no matter the office of origin. See a constituent's giving history, recent events, related individuals, and more. Veracross also allows data imports from tools like Donor Search and Wealth Engine to ensure you have a full picture of your donor's giving potential.


One platform for all your needs