Veracross Admissions & Enrollment
Admissions Software for Private Schools
The Veracross Admissions module gives you all the tools you need to manage every part of school admissions and enrollment.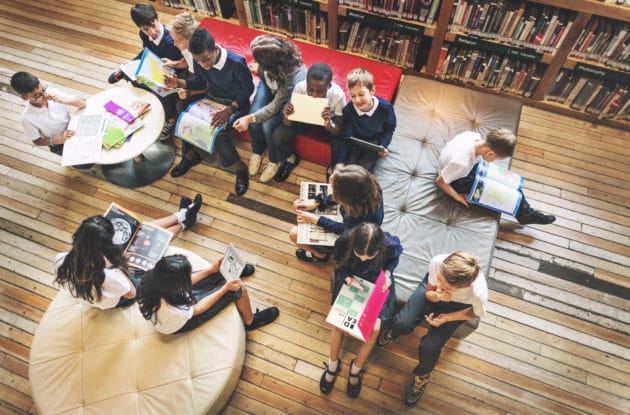 Seamlessly manage every part of the school admissions process
From the initial inquiry, through enrollment, Veracross enables your admissions office to increase productivity, leverage your data, and strengthen communication with families.
A streamlined application process
Track your  prospective students progress through the admissions process and see them through to enrollment. All student enrollment data is maintained in one central record, making it easy to view current applicant data, review recent history, and finalize enrollment.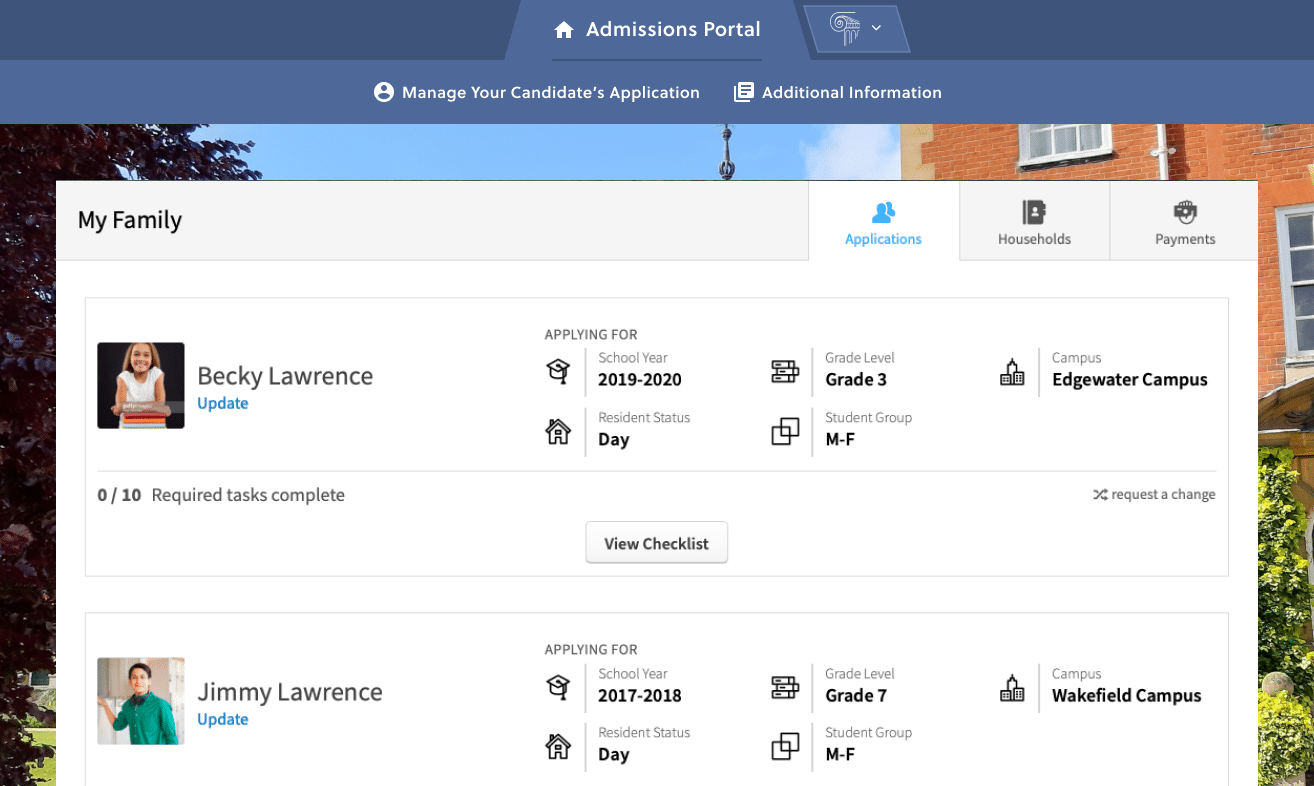 Paperless admission portal
Provide prospective students and their families with an engaging way to manage their admissions process using the Veracross Admission Portal. The Portal ensures that all elements of your application, such as checklist items or visit scheduling, deliver a user-friendly experience.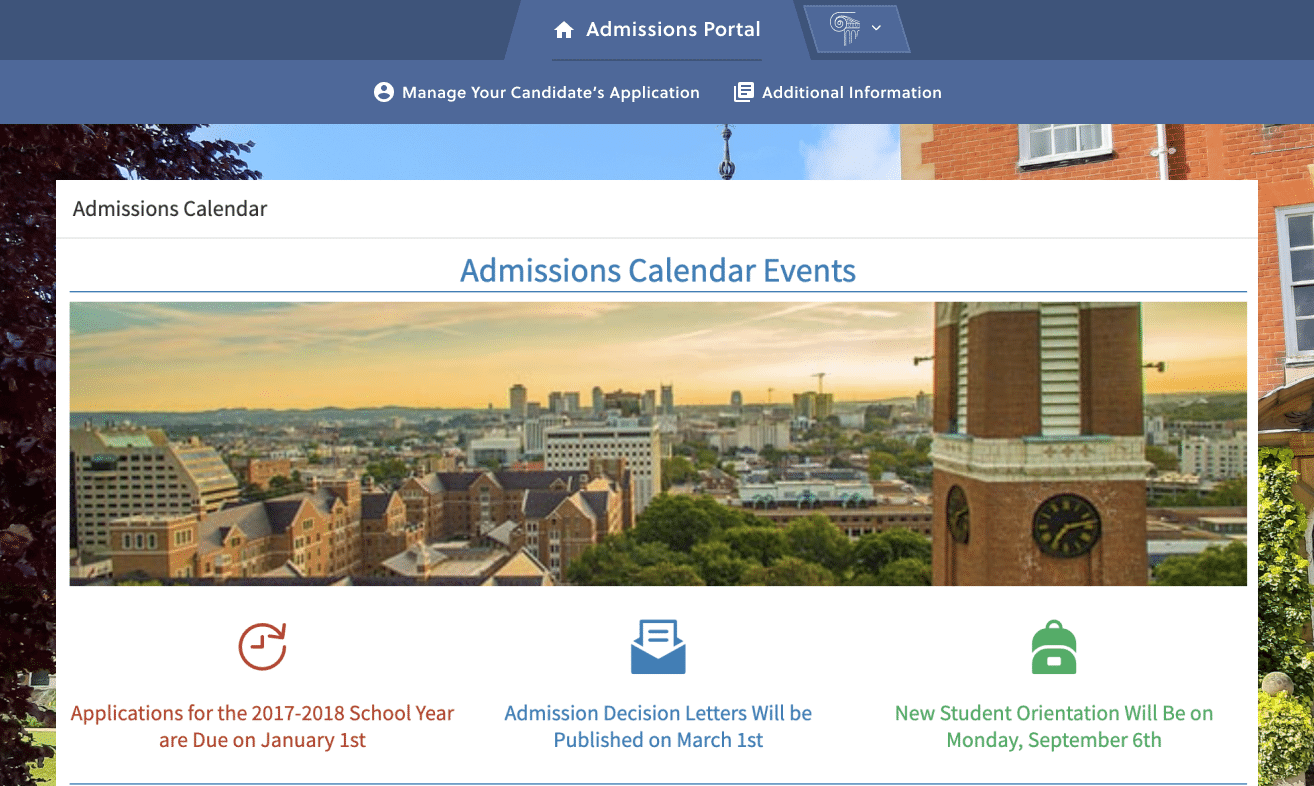 Enhanced reporting and analysis
Track progress through the admissions cycle and view graphic representations of your data. Integrated pipeline reports provide accurate analysis by grade, division, city, gender, and more.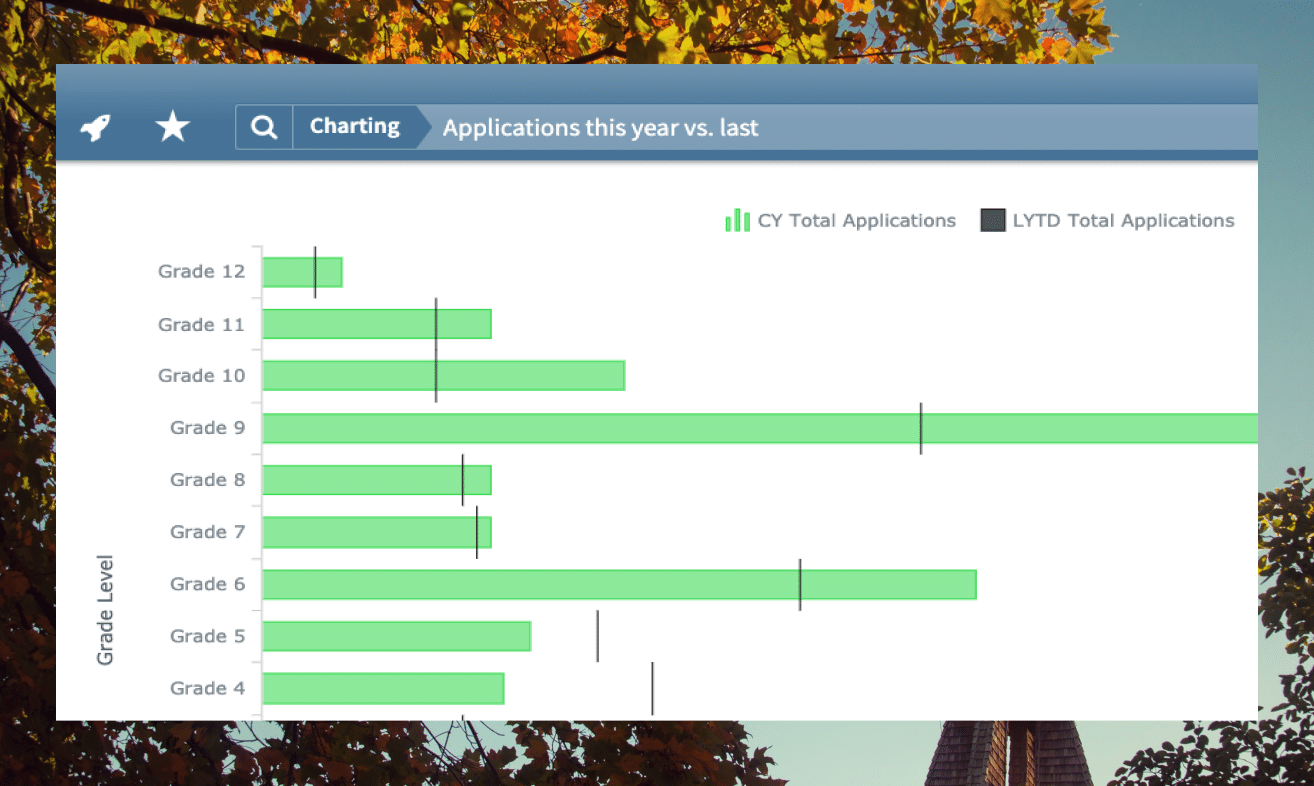 Facilitate communication with candidates
Stay connected with your applicants through every step of the admissions process with custom messages, group email distribution lists, and private Admission Portal messages.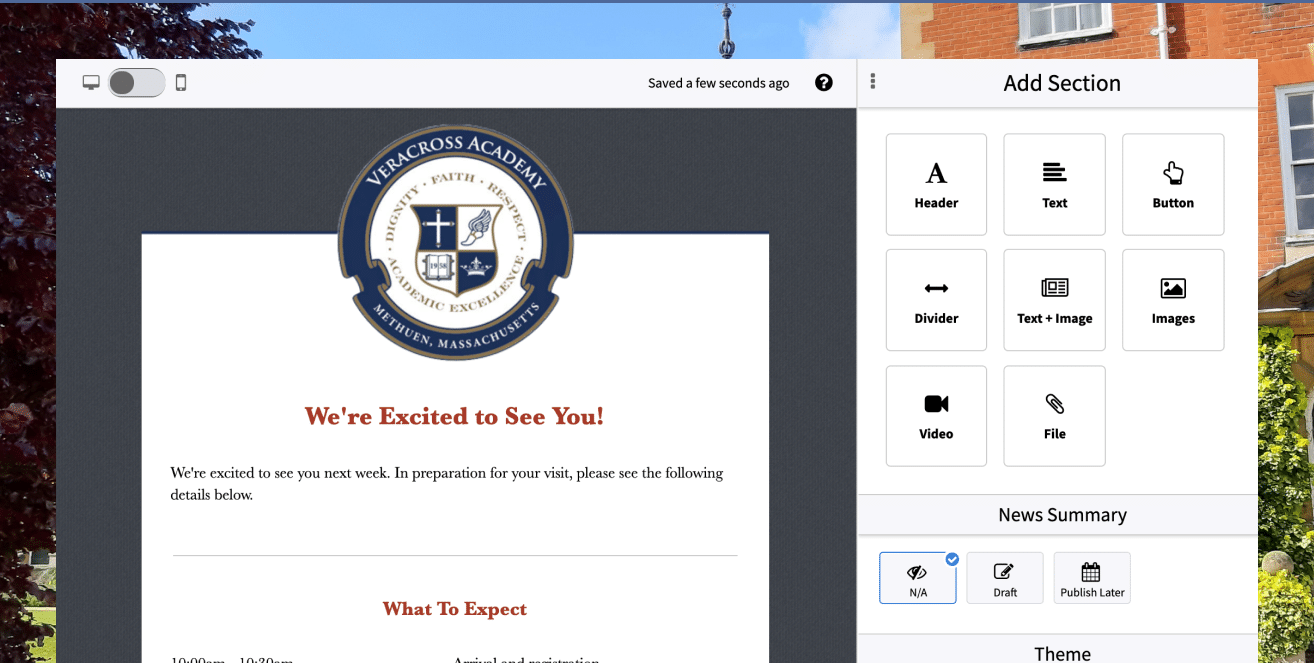 Simplified planning and tour scheduling
Easily schedule interviews and open houses using Veracross's visit tracking functionality. Match tour guides with prospective students by using their academics and activities schedule to determine the most compatible guide.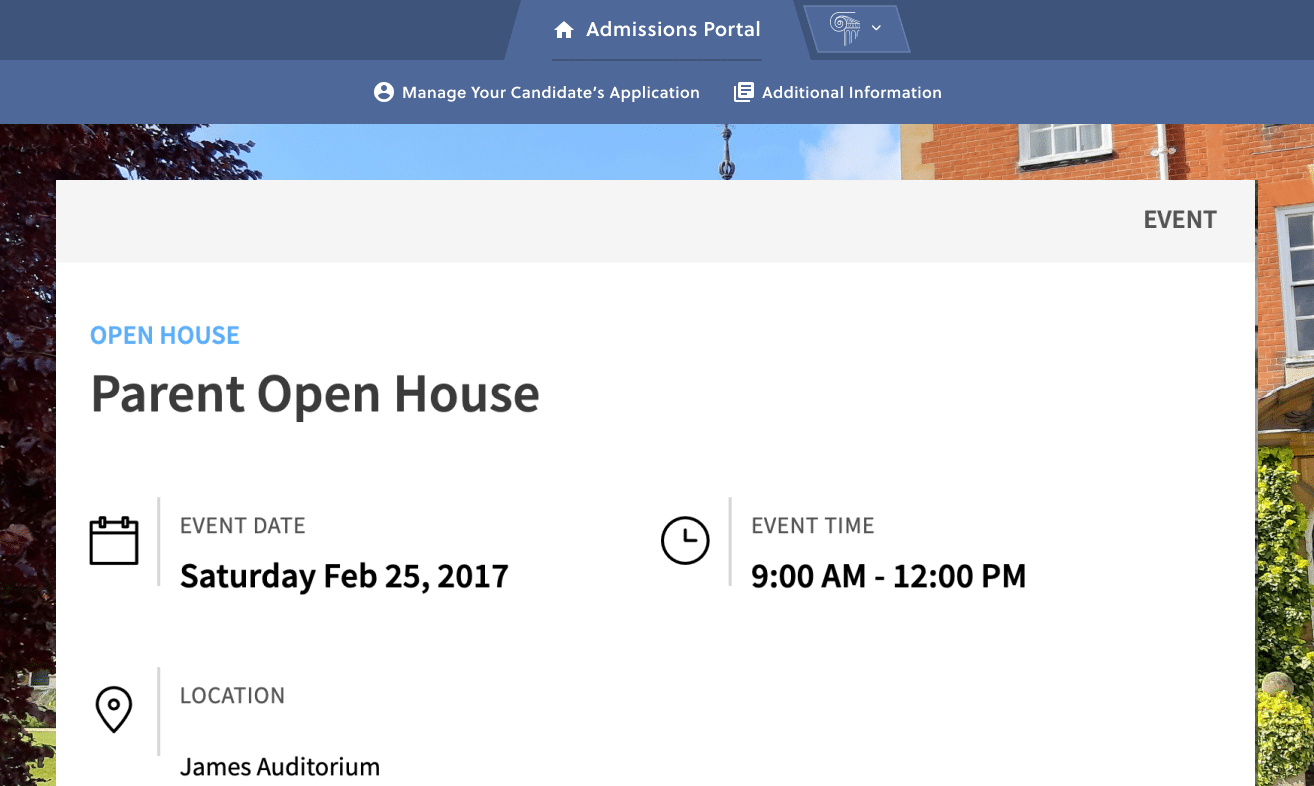 Transform every step of your admissions funnel with Veracross Admissions and Enrollment
Comprehensive features, one solution
Connect with us to learn more about how you can enhance your admissions process.
Applicant Portal 

Candidate Profile 

Admissions Marketing 

Email & SMS 

Financial Aid 

Online Teacher Recommendations 

Online Decision Letters  

Configurable Inquiries and Applications  
Moving to Veracross transformed the workflows of our Admissions department. Rather than spend valuable time doing manual work, our team was able to focus on cultivating relationships with prospective families.

Molly Rumsey

Director of Information Services, Harpeth Hall

719
Students at Harpeth Hall rely on the power of Veracross
Frequently Asked Questions
How can we improve our student admissions and enrollment workflows?
One way to improve your
workflows
is to integrate your admissions and enrollment software with your private school SIS. This integration helps to streamline workflows, enhance cross-department communication, and track student data from initial inquiry through school enrollment and beyond.
Do I need to integrate my SIS with my admissions and enrollment system?
While you don't have to integrate your SIS with your admissions and enrollment system, it is helpful to do so. An integrated SIS helps private and independent schools manage admissions from initial inquiry through enrollment and beyond. The
Veracross
SIS solution offers a streamlined application process, digital admissions portals, enhanced data reporting, communication tools, and scheduling functionality for prospective student visits.
How does a student information system bring value to a private school?
A student information system (SIS) for your private school manages every aspect of student data in one central location. Benefits include streamlined workflows, improved communication among faculty, staff, and parents, and valuable time saved.
All your data, under one umbrella
Seamlessly integrate with SSAT and Ravenna to boost your candidate pool. Let Veracross manage record creation and data syncing so you don't have to manage applicants in different places.

One platform for all your needs