A Career Driven by Curiosity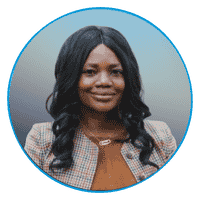 The following is part 2 of our "Profiles in School Leadership" series. We're excited to highlight leaders in private and independent schools that have not only shaped their individual institutions, but have also made a lasting impact on the broader community.  
Dr. Marsha Maxwell currently serves as the Head of Technology & Innovation at Atlanta International School. Her career has spanned 20+ years with positions around the globe including Korea, Turkey, Russia, and Australia. When asked what led her to pursue a career in technology, she says her innate enthusiasm led her to STEM. 
Early Life and Education 
A naturally curious person, Maxwell had many interests as a child. She loved English and history but it was a middle school science fair that kickstarted her career journey.  
"I accidentally won a science fair in seventh grade, and that kind of snowballed. Everybody encouraged me to do science," says Maxwell. She credits much of this achievement to her science teacher, Mr. Burt, stating that he "didn't limit my curiosity."  
After winning the science fair, Maxwell was invited to participate in a program with NASA and worked there throughout high school. This seemed like a natural decision as she grew up in Florida and was surrounded by the Space Coast. NASA would later fund Maxwell's education at Spelman College where she double-majored in physics and chemistry. 
Upon completing her undergraduate degree, Maxwell desired to take a break from the sciences. She applied to two graduate programs: the first, for Neuroscience, and the second, for Native American History — a back-up plan and chance to fulfill her childhood dream of becoming a historian. Maxwell's plan was thwarted upon her acceptance to the California Institute of Technology. She decided to continue her scientific studies at Caltech after a conversation with a lab director that opened her eyes to the importance of enthusiasm in one's work.  
I remember thinking, this person has so much passion for worms. This idea that he could speak so eloquently and excitedly about something that nobody thinks about, sold me on the institution; to have so much passion for what you do, no matter what it is. That's something I strive for. If I no longer have passion for something, then it's time to do something else.
Maxwell received her Master's in Biology and PhD in Behavioral Neuroscience from Caltech. After graduation, she traveled to Belgium to complete a post-doc fellowship and try her hand at the world of academia — the natural next step for a PhD grad. "I felt like I was on another planet," says Maxwell. The program's gender and racial gap took a toll on Maxwell who was already unsure of her future in academics. She completed the program and left Belgium to pursue opportunities outside of education. 
Career Journey 
Soon enough, Maxwell found herself in New York City. She landed a job in advertising after "they misunderstood what my PhD was about" and assumed her neuroscience background was related to human behavior. It wasn't, but Maxwell's innate enthusiasm and curiosity lent itself nicely to consumer messaging. She helped organizations build their brand strategy, reach customers, and optimize messaging based on customer insights.  
Over the next few years Maxwell's work took her to Russia and Australia to work with startups on their business development and brand strategy efforts. When her enthusiasm started to fade, she pondered her next step and decided to return to academia. Maxwell became certified to teach English, the subject she loved in middle school. This credential allowed her to travel the world and teach in Korea and Turkey, eventually landing her in Atlanta, Georgia. Looking back, Maxwell says she switched careers because she wanted to feel proud about her work.  
"I made the [career] switch because of the airplane test," says Maxwell. "When the person next to you asks what you do… now I can say I help shape the future, I help educate. It's a better feeling and a better story, and I feel much better about myself and what I do."  
In her current role at the Atlanta International School, Maxwell's focus is on computer science and technology. She views her work at an independent school as a public service; helping shape the future by teaching people how to be good members of society. Maxwell is passionate about helping students understand the purpose behind the platform: not just technology for technology's sake, but technology as the foundation for something else. Why was this video game created? What does it represent in the real world? 
Maxwell also serves as a visiting scientist for a Seattle-based research institution. Here, she takes responsibility for helping innovators align their product with a greater purpose.  
"Technology is the fastest way to impact the most people," says Maxwell. "In academia, you often ask how or if something can be done — but it's rare to ask should this be done. That's the role of educators, to help people think about the ramifications and how it will impact those around you, and even people you may never see." 
Advice for School Technology Leaders  
From science to academics, advertising and back again, Maxwell's career journey is a unique one. She reflects on her experience as a Black woman in technology with grace and wisdom.  
Of course you're going to have obstacles… but as you grow and see that you've leaped different hurdles, the hurdles are still there but they're lower and you can leap over them like a gazelle. But then the hurdles become different. I was actually thinking about this this morning, like I should have done something different. But then I wouldn't be here right now. The old saying 'what doesn't kill you makes you stronger' is really true, as long as it doesn't warp or damage you.
She adds that she's thankful for the tough moments because they helped her develop empathy and understanding towards others. "Everybody is a work in progress." This empathy translates well to her advice for others on a similar journey.  
To young students like middle-school Maxwell, riddled with curiosity and enthusiasm, she says: "Follow your gut — but listen to other people. Listen to yourself but also to the people who love you." 
To teachers of gifted students, she says: "Encourage them, focus them, but don't limit. Let them fail."  
And finally, to the aspiring technology leader, she says: "Seize the day. Two years ago most tech people felt underwater, but at the same time empowered. Do not release the power; keep being relevant and stay current. Stay important to your institutions. Don't be the person that shows up when something's wrong; be proactive and get out there to see what your community needs and how you can meet those needs."  
We want to hear from you! Do you know someone in the independent school community with a fascinating career journey or nuggets of wisdom to share? Contact Rachel Kauffman to nominate a colleague for our next Profiles in School Leadership piece.