International Private School Technology Pioneer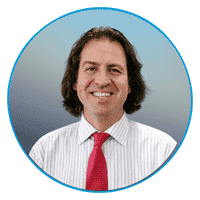 The following is part 1 of our "Profiles in School Leadership" series. We're excited to highlight leaders in private and independent schools that have not only shaped their individual institutions, but have also made a lasting impact on the broader community. 
Born to a military family, Warren Apel spent his formative years moving regularly. Perhaps it is unsurprising then that his robust career spans the globe with positions in Egypt, India, Amsterdam, and, for the past six years, Japan. As Director of Technology for The American School in Japan (ASIJ), Apel has developed a reputation as a thought leader for international schools and further solidified ASIJ's status as a trailblazing school.
We sat down with him to pick his brain about his globetrotting career, lessons learned along the way, and a few notes of advice for his fellow private school tech leaders.
Career Journey Origins 
Apel may be an established presenter at the Near East South Asia Council of Overseas Schools, Educational Collaborative for International Schools, and International Society for Technology in Education conferences (as well as at Google App Summits and Apple Distinguished Educator events), but his path to school tech leadership did not start in a computer lab; rather, a lab at the National Institute of Health where he studied diabetes.  
"I was a scientist originally," says Apel. "I was a molecular biologist and I worked at the National Institute of Health in Phoenix, Arizona. I did molecular biology and bioinformatics, so it was right around the time of the human genome project when science was a mix of bench science and computer stuff." 
From there, Warren followed his now-wife to Cairo, Egypt when she was offered a job there. After moving overseas, Apel went from being "along for the adventure" to finding an adventure of his own while working in the science department at Cairo American College. While assisting with lab equipment and computers, he completed his teaching certification and his Masters in Education. He then became a science and STEM teacher, eventually landing in the computer lab at the American Embassy School in New Delhi, India where he was a teacher and Technology Coordinator for five years. When the school's Tech Director left, Warren threw his hat in the ring and was offered the job. 
When asked what drew him to his first Tech Director position Apel explains, "[I was] kind of seeing the bigger picture of how the school and systems work. I had a little bit of freedom with what the computer labs should look like, but not so much with what the software systems should be. I had ideas for things that could be better. I was into the strategy and into that kind of vision." 
Apel spent about three years in that position before transitioning to be Director of Educational Technology at the International School of Amsterdam for over 5 years. He adds that his time there provided unique problem-solving opportunities; notably, working on new build projects with leadership and working with Project Zero, a Harvard University program.  
The American School in Japan 
From Amsterdam, his transition to ASIJ was an interesting one. Apel recalls, "The position that I ended up being lucky enough to get was to replace their Tech Director who was retiring, and so they knew about his opening two years in advance. I applied, interviewed, and eventually got offered the job with enough time that I still had an extra year in between." 
Apel accepted the position and decided to take advantage of this gap in timing. Ever the innovator, he had also launched two startups. It was one of these projects that inspired him to dedicate his "gap year" to scaling it up before diving back into education with his current position, Director of Technology at The American School in Japan.  
Founded in 1902, ASIJ is an independent, co-educational day school serving students of all nationalities. The school offers an American-style college preparatory education through a standards-based curriculum that culminates in an American high school diploma. ASIJ's program helps students develop academic skills as well as encourages participation in fine arts, athletics, and service-related clubs to develop the whole child. ASIJ is accredited by the Western Association of Schools and Colleges and is a member of the National Association of Independent Schools.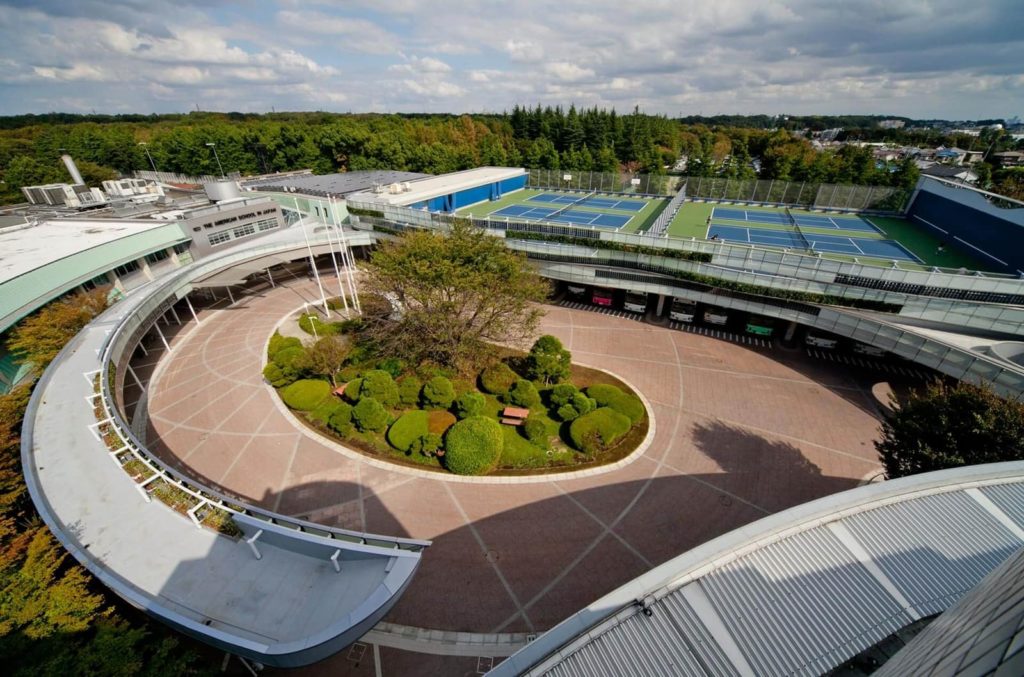 Equipped with an expansive tech skill set and a proclivity for problem-solving, Apel is adept at identifying opportunities for improvement and efficiency. In the case of both the International School of Amsterdam as well as ASIJ, he quickly zeroed in on the school information system (SIS) as a source of frustration. From there, he helped lead both schools through their SIS search, selection, and transition to a new system. Ultimately the schools chose to implement Veracross as their unified solution. For ASIJ, this decision proved to be extremely impactful during the COVID-19 pandemic as they relied on Veracross to help reopen their campus.  
Advice for School Technology Leaders 
When asked if he has any general advice for school technology leaders, Warren goes quickly to this example and to the topic of change management, noting that he wished he had learned his lessons on the subject sooner.  
I think it [change management] is a really important part of leadership that gets underappreciated. When I was new to technology leadership, I thought, okay, the school has this problem, so I'm going to solve it and everybody will be happy when the solution comes out. If all the teachers are saying that they want a better grade book, I'm going to give them a better grade book and they're going to be happy. But the truth is, you know, everybody wants things to be better, but nobody wants it to change. Threading that needle is really tough. 
It's not that Apel thinks change should be easy. In fact, he stresses that frustration with change (especially amongst a large group) is simply a process to be managed rather than a problem to be solved. Even the most elite of schools are still made up of people; and people all struggle with change to at least some degree, even if only insofar as dealing with it via different strategies.  
He says, "There's just a lot of human psychology built into it and many of us tech people aren't inherently good at human psychology… It's something I've picked up over the years and feel like I have better handle on now. I learned a lot about loss aversion and the way you can focus on what doesn't change instead of focusing on what does change."  
Furthermore, Apel advises that communication is key for navigating the process – not only what is said, but how it is said.  
In tech, we're doing complicated things that people outside of tech don't understand. We're trying to say, "here's what we're doing and here's why it's important," but to do that briefly and clearly is a real challenge. It's important though because teachers really do appreciate it when you explain why we need to make this change. It's the way that you communicate about it that makes it more or less scary.
Recalling back to one of his first big tech change projects, Apel describes changing an email service. Even though the current product was unstable, had limited accessibility, and was riddled with inefficiencies, the change to a vastly improved email platform still caused frustrations.  
He explains, "I pushed ahead with it too fast and I didn't communicate it well enough. While most people were really happy with it, some people were just livid. I did a survey just to make sure that everybody was happy and the results of the survey were just brutal. But, you know, that is how people were feeling and I had to accept that; I learned a lot about what I could have done better." 
Learning from the Past and Looking Ahead 
Reflecting on the unique and challenging technology landscape of the past couple of years, Apel sees some silver linings. He notes that while teachers at ASIJ were already accessing technology regularly, during the pandemic they pushed the boundaries of the tech available to give students the most dynamic learning experience possible – even when remote. Leveraging the tech has meant connecting students and faculty alike with even more resources, topic experts, and speakers, regardless of physical proximity.   
This trend is sure to continue as ASIJ and other private schools navigate today's world. Technology leaders like Apel have embraced new responsibilities and adapted to an ever changing environment with grace. We're excited to see the impact of these leaders in years to come.  
We want to hear from you! Do you know someone in the independent school community with a fascinating career journey or nuggets of wisdom to share? Contact Rachel Kauffman to nominate a colleague for our next Profiles in School Leadership piece.