Whether you're seeking new applicants, engaging current families, soliciting donors, or keeping up with alumni, communicating your school's story is critical to your success as an institution. How are you incorporating photos and videos into your marketing and admissions strategy? 
Like many institutions, Oregon Episcopal School had thousands of photos and videos of their community — but they couldn't find them! Their folders were disorganized which created endless hours of manual work to search for content and identify everyone. They needed a modern solution that would reduce administrative tasks, speed up the content creation process, and protect students' privacy. Read this case study to learn how the combination of Pixevety and Veracross has empowered Oregon Episcopal School to take control of their digital assets and tell their story in a captivating way.  
Importance of Digital Asset Management
From weekly parent newsletters to donor campaigns, alumni invitations, advertisements, and more, photos and videos are used every single day at your school. Your communications team needs to have easy and reliable access to this content!  
Most schools have thousands of digital assets collected over decades. Organizing this amount of content can be quite challenging for several reasons. First, it's impossible for your communications staff to know the names and faces of every single person who has attended your school. Manual photo tagging is a time-consuming, inefficient, and error-prone process. Second, different people have different organizational skills which makes it hard to stick to a uniform cataloging system. This issue can run rampant when you're dealing with thousands of photos and videos that are inconsistently tagged! 
"Asset management is the hardest thing we do. When it's not working, you're kind of sunk," says Karen Crandal, Director of Strategic Communications at Oregon Episcopal School. 
The combination of a powerful media management tool like Pixevety and a single-record database like Veracross can help.  
One Source of Truth
As a valued Veracross customer, it was important for Oregon Episcopal School to have one source of truth for their entire school — including their digital assets. They decided to adopt Pixevety as their media management solution because of its integration with Veracross. Brad Kuhns, Director of Information Technology, says:
One of the reasons we went to Veracross is its interoperability with other systems. Using that as a master record for all of our students and faculty members… having some integration with Veracross was important to us, above and beyond a yearly export of data.
As a Veracross integration partner, it's extremely easy to organize digital assets with Pixevety. Student information syncs from Veracross to Pixevety including name, ID number, and grade level. Staff can simply search by a student's name or ID number to see every available photo of the child within Pixevety.  
Even more: when grades roll over in the summer, Pixevety is automatically updated based on Veracross data. The photo collection grows with each passing year, making it easy to track students throughout their time at Oregon Episcopal School. 
"Pixevety is incredible. It's like a database; you can organize things in all kinds of different ways," says Karen. 
Beyond the Veracross integration, Pixevety helps schools streamline their asset management and protect their school community through smart tagging, built-in photo consent, and ethical AI facial recognition technology.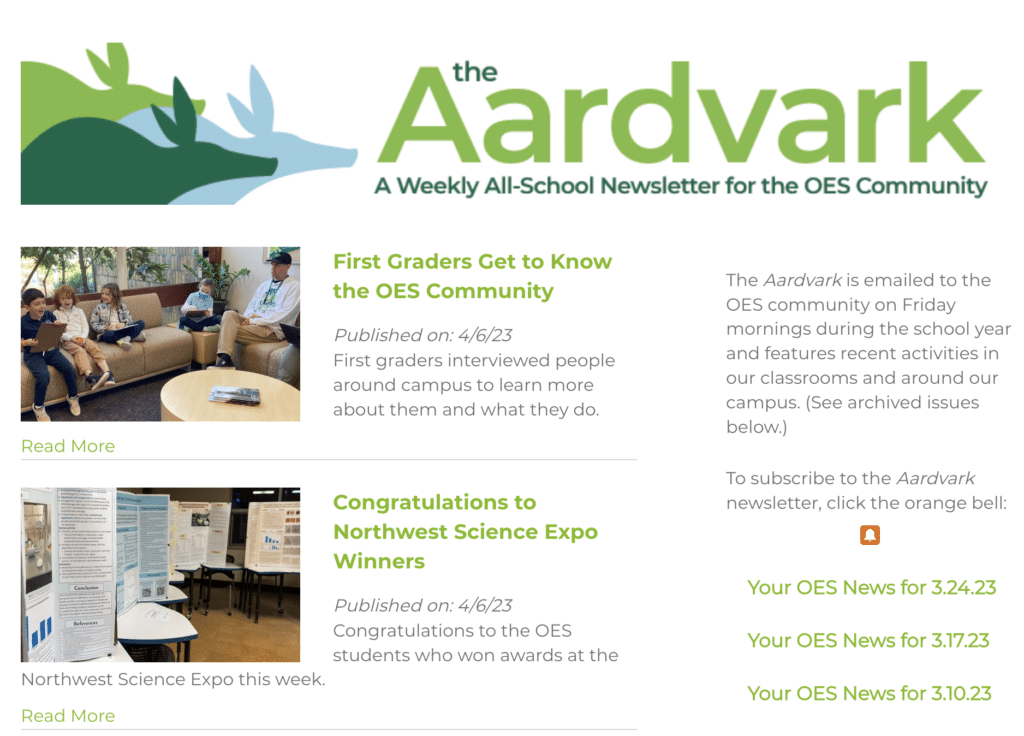 The facial recognition has been a gamechanger for Karen and her team, particularly for students without parental consent to be photographed. Pixevety recognizes each student and tags them appropriately. Students on the "no photo list" are automatically categorized and removed from photos for marketing use.  
Facial recognition also makes it easy to look for photos of specific students. As an independent school, many students attend Oregon Episcopal from Pre-K through grade 12. It's not uncommon for graduating seniors to request photos from the marketing department. Instead of manually sorting through 13 years of pictures, the communications team can simply search in Pixevety and get instant results. 
Benefits of Cloud Storage
Another benefit of the Pixevety solution is centralized storage. As with Veracross, Pixevety is a web-based, cloud-hosted platform that is both easy to access for authorized users and secure from malicious users.  
Oregon Episcopal previously relied on a network storage device located in their server room to store photos and videos. The network solution was not conducive to remote work as off-campus users struggled to access the system through the school's VPN and slow transfer speed. This became especially difficult during COVID-19 as employees worked from home.  
"We wanted a tool that we could access no matter where we were working," says Brad. 
The dual solution of Veracross and Pixevety has helped Oregon Episcopal School organize their digital assets, streamline communications efforts, and improve office workflows. To learn more about the Veracross and Pixevety integration for your school, get in touch with our sales team.