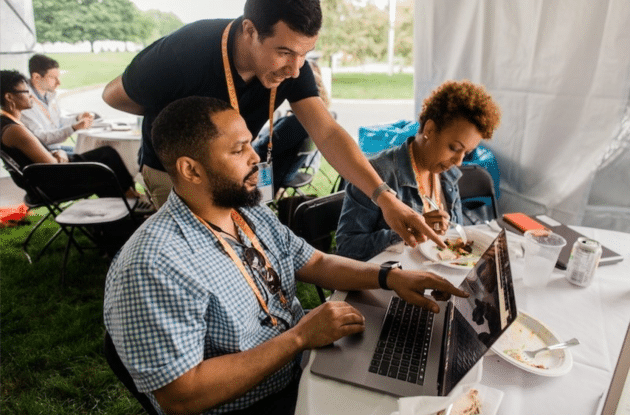 A comprehensive system for students, parents, faculty and staff
Veracross originated in the summer of 2002 when friends of founder Elliott Breuer started a K-8 independent school outside of Boston. Breuer began to build a comprehensive system to manage the needs of students, parents, faculty, and staff. He called the fledgling SIS "SIMS" (School Information Management System).
Powerful communication tools and a single database
The fully web-based system initially launched with Faculty, Parent, and Student portals. Unique to Breuer's system were powerful communication tools as well as a single database that was utilized by the entire school. A year later, Breuer found himself in the boardroom of an independent K-12 school with 800+ students demonstrating SIMS to the head of school and leadership team. This meeting and the school's desire to consolidate their myriad of disconnected systems led to the first paying Veracross customer. Veracross rapidly added more customers to its roster and continued to innovate the platform based on the input of these first schools.
Early Veracross success can be credited to four defining capabilities:
A fully integrated platform with one database serving all departments
Hosted delivery that eliminated the need for support from overburdened IT departments
A commitment to the unique needs of independent schools
The ability to effectively partner with schools to develop effective solutions
Innovative tools that save time, resources, and deliver value
Veracross remains committed to these same priorities today. We continue to specialize in the independent school market and are proud to serve thousands of frontline educators in more than 35 countries worldwide. We continue to work with schools to gather their valuable feedback to inform and inspire product development. Thanks to the collaboration between these schools and our team, we deliver innovative tools to help them save time, preserve resources, and effectively communicate their value propositions.
One platform for all your needs