Technology as Service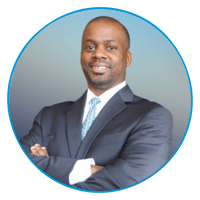 The following is part 3 of our "Profiles in School Leadership" series. We're excited to highlight leaders in private and independent schools that have not only shaped their individual institutions, but have also made a lasting impact on the broader community.  
Tye Campbell serves as the Director of Strategic Information and Innovation at Gilman School in Baltimore, Maryland.
His position sits at the intersection of technology and education, a fitting career path for the son of both a computer programmer and teacher. 
A Lifelong Love for Technology  
A self-proclaimed techie, Tye's love for technology began at an early age. His dad gifted him a computer at age five and he was immediately enamored. He had a knack for technology and was constantly tinkering around. While his friends played football outside on the street, Tye would sit inside at the open window with his computer and watch them play. 
At school, Tye was the go-to computer guy. He would help other students and teachers in the computer lab and enjoyed empowering people to use technology to do what they wanted. Tye realized early on that he loved helping people and supporting them through technology. 
Career Journey  
Tye knew he wanted to make a career with computers but wasn't quite sure how. A degree in computer science didn't sound fulfilling; he wanted to use his skills to serve others. 
While in college, Tye started volunteering at a local elementary school teaching kids how to use computers. This experience scratched the "service" itch for him and reinforced his desire to work in a support role.  
His first internship after high school was at TIME Magazine in New York City where he spent three summers working at the help desk. Tye found this experience incredibly rewarding as "it was more about helping people utilize technology rather than sitting behind a computer coding and trying to build apps." 
That experience led Tye to a part-time help desk job while he continued his degree in education. As he entered his last year of student teaching, Tye was offered a full-time opportunity to run the help desk at his employer. He decided to accept the job and support his family instead of finishing school.  
Ten years later, Tye was working for the same company. He had climbed the corporate ladder, found professional success, and learned valuable lessons along the way — but his enthusiasm was drying up.  
"I realized that if I was helping someone, it's probably that person in the corner office making more money," says Tye. He didn't feel like he was truly serving others and decided it was time for a career change. 
Technology and Education  
In 2013 Tye left the corporate world and accepted his first Director of Technology position at Far Hills Country Day School in New Jersey. He was drawn to the independent school community having grown up attending St. Paul's School in New Hampshire. His experience at St. Paul's opened his eyes to the impact an individual can have on the world around them and ignited his fire for service. It only made sense that he would return to this community as he searched for an opportunity to serve! 
Over the next three years at Far Hills, Tye grew into his own as a tech leader and learned valuable lessons about technology for education; however, he yearned for something bigger and began to search for his next step. 
Tye joined the staff at Gilman School in 2016 as the Director of Technology. He was drawn to Gilman because of their commitment to service and credits the school with providing a phenomenal experience for its community members. Gilman has also provided a safe space for Tye to stretch himself as a tech leader, achieve his goals, and even envision a role beyond the bounds of technology. 
A few years back, a professional mentor of Tye's encouraged him to apply for a vacant Assistant Head of School position at Gilman. Tye had never thought about a school leadership role like this and was hesitant to apply at first, but he embraced the opportunity and ended up being a frontrunner for the role. While it didn't pan out in the moment, the experience helped Tye see his full potential and realize his desire to work in a broader academic leadership role someday. It also allowed others at Gilman to see him in a new way.  
I'm no longer seen as 'the tech guy' but as someone who can contribute effectively to conversations around technology and learning.
In 2021, Gilman decided to merge the library and technology departments and, as a result, Tye became the Director of Strategic Information and Innovation overseeing this new entity. Coincidentally (or perhaps very intentionally!) this unique role suits Tye perfectly and provides a strategic blend of technology and education. Looking ahead, Tye hopes that this experience will help him move beyond IT and into a head of school role in the future. 
Advice for Aspiring Tech Leaders 
The transition from Director of Technology to Head of School is not a common one, although it seems to be happening more frequently since the pandemic. Tye shares some words of wisdom for technology leaders who, like him, wish to move beyond cables and wires and into strategic leadership:  
Be curious and build relationships. Sit with people and ask questions; show an interest in the work they're doing. Take time outside of your office and away from your computer to visit classrooms and department meetings. Volunteer! Those are the things that matter to teachers, kids, and the community.
We want to hear from you! Do you know someone in the independent school community with a fascinating career journey or nuggets of wisdom to share? Contact Rachel Kauffman to nominate a colleague for our next Profiles in School Leadership piece. 
A Comprehensive Guide to SIS Change Management
We collaborated with Tye and numerous other tech leaders on a (free!) guide for strategic change management at private and independent schools.